Art World School students displayed their artwork at Washington Square Mall again on Saturday, 1/28/23. More than 200 works were displayed the whole day for all visitors to see. Art World School students were present with guests to present their artworks to the community. This is an annual event that Art World School students participate in to show their achievements from classes in Art World School's After School Program, Fine Art Program, Online Art Classes, and Weekend Classes. Students worked on their artwork in 1-hour group classes, 90-minute group classes, or 45-minute one-on-one classes.
The mediums of the artworks ranged from oil pastels, soft pastels, sketching, and watercolor to colored pencils, watercolor pencils, and water-soluble oil pastels and charcoal. Students either framed or matted their artworks to present them formally to the public. Many award-winning artworks in the state, national, and international art competitions were also displayed. Art World School students have participated in and achieved in art contests such as the Federal Junior Duck Stamp Competition, State-Fish Art Contest, Songbird Art Contest, Cray-Pas Wonderful Colorful World, and more.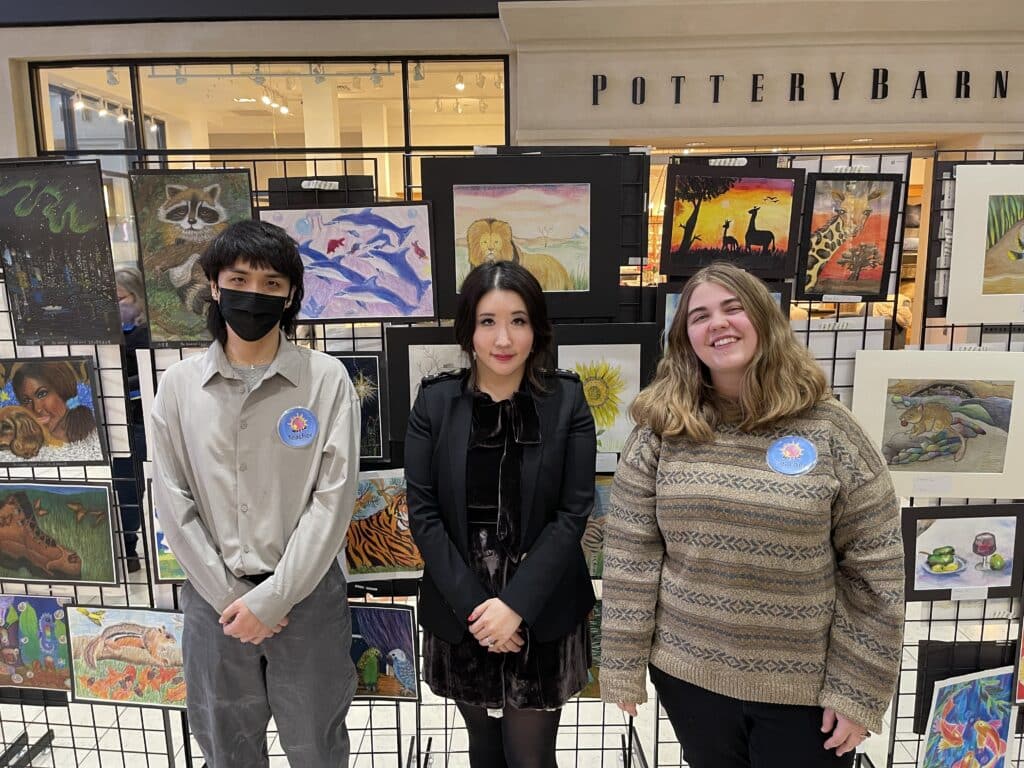 Art World School teachers and the school director Mimi Yan were also present during the art show to be with the students and guests. Art World School holds multiple art shows for all students to participate in throughout the year in order to give students the opportunity to learn from each other's works, learn how to formally display their own artworks, and share their artworks with the community. This event also provides a chance for young artists to display their work and receive recognition for their talents. It is likely to include a diverse collection of artwork in various mediums and styles, providing a glimpse into the creativity and imagination of the student artists.
Art World School looks forward to holding more art shows to give students more opportunities to recognize their growth as budding artists as well help develop their growth as future artists.