Felicity, one of the students in Art World School's Fine Art Program, has been awarded First Place in Oregon by the Daughters of the American Revolution! Last year, Felicity learned about the 200th Anniversary of the Sante Fe Trail as part of public-school curriculum, and as a final project was asked to create a piece of art summarizing their learning. At the same time as she was learning about American History, Felicity was taking weekly classes with Art World School's director Mimi Yan to help further her fundamental knowledge of drawing and painting.
All the artwork created in her Public School was submitted to the Daughters of the American Revolution (DAR) Junior American Citizen Competition. The DAR is a non-profit organization committed to promoting patriotism, American History, and fighting for better education for American children. As part of their work, local chapters hold State-wide contests for Art, Community Service, and Creative Expression. Felicity, thanks to her hard work at school and with the teachers in Art World School's Fine Art Program, successfully took home the 1st Place in Oregon for the DAR Junior American Citizen Art Contest.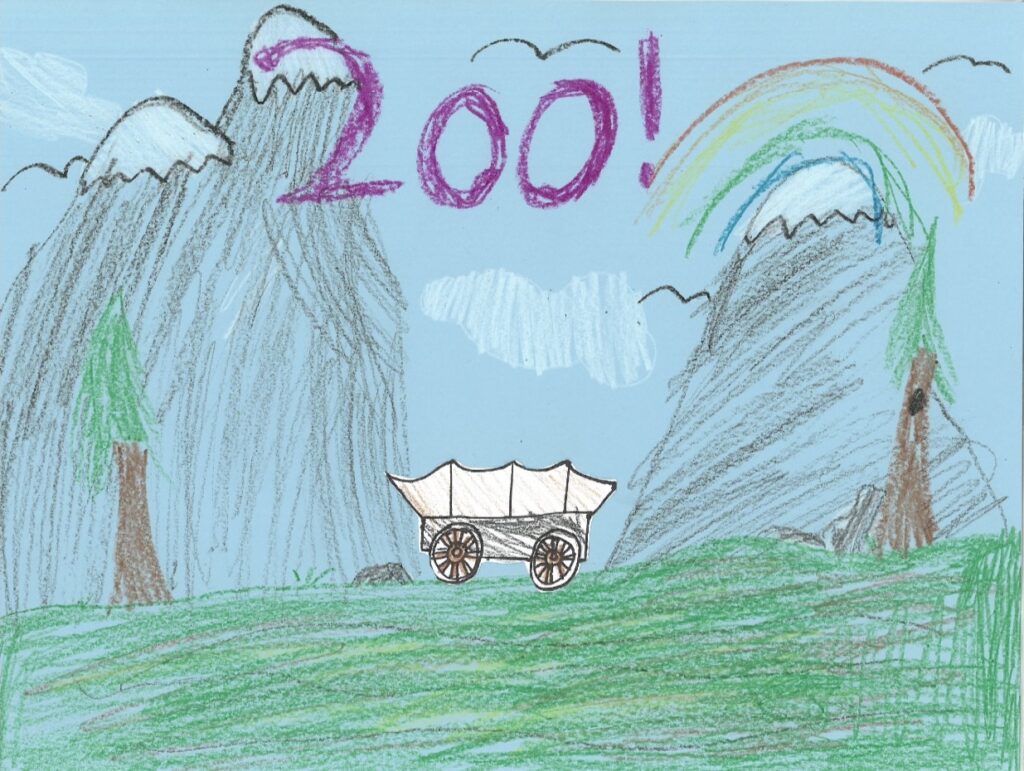 Art World School trains every student in important fundamental techniques, skills and mediums in every Fine Art Program class for drawing and painting. Instructors work with each student individually so that they are each working on a project that suits their own level and interests. After students have learned and practiced the fundamentals, they are encouraged to participate in art contests, art shows, Art World School events throughout the year, or create more types of artworks, and etc. Through their participation in these opportunities, students can expand their horizons further with creating more kinds of art projects and share their artwork with the community and beyond. Congratulations again Felicity and we look forward to seeing more accomplishments from Art World School students!