Art World School students continue to excel in state, national, and international art competitions. Five Art World School students placed in the 2023 Songbird Art Contest, and they are:
1st Place – Rajanya Paul, Jiyul Chung
2nd Place – Samyuktha Injeti, Damon Tan
3rd Place – Arjun Ragam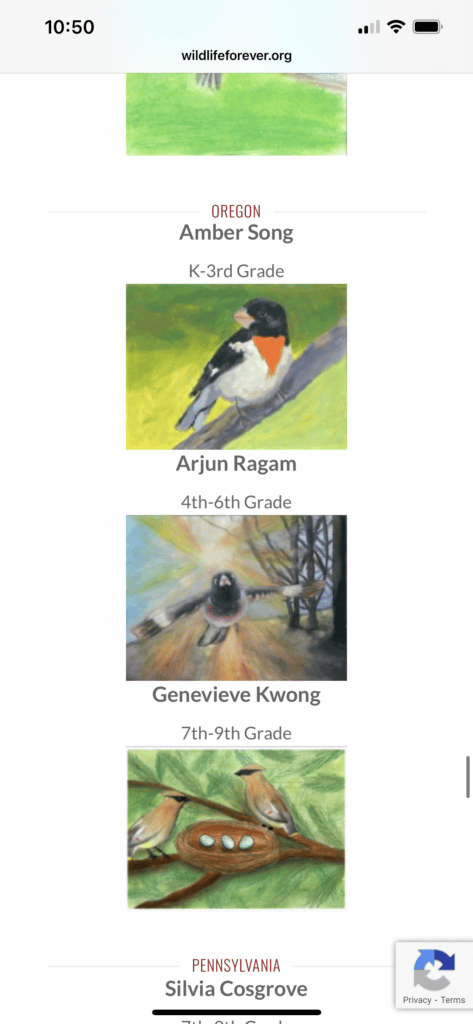 You can find the complete list on the Wildlife Forever website.
These five students worked hard in their 90-minute group and 45-minute one-on-one classes in Art World School's Fine Art program to finish these superb artworks in the competition. The mediums they used included watercolor, acrylic, watercolor pencils, and colored pencils. For this art contest, the students extensively researched the birds to learn everything about the birds. They also studied the birds to learn about their physical traits, movements, and characteristics. Then they worked in depth with the teacher on the composition, details, and completion of the artwork to the best of their ability. Their hard work shows in their artwork, and we look forward to seeing more of Art World School students' wonderful artworks and achievements in upcoming art contests!