Scholastic announced this month that Aaron J of Art World School as one of the ten national winners in the 2023 Dragon in My Classroom Art Contest. Art World School held a special event class in March to help students participate in the contest. The class was led by Art World School director Mimi Yan and included instruction on how to draw and design different dragons, with the use of professional watercolor markers for coloring. Each student spent time brainstorming and designing their own unique dragons with answers to the prompt for the art contest. Each Art World School student was able to learn more drawing and coloring skills through the process, as well as exercise their sense of creativity and storyboarding.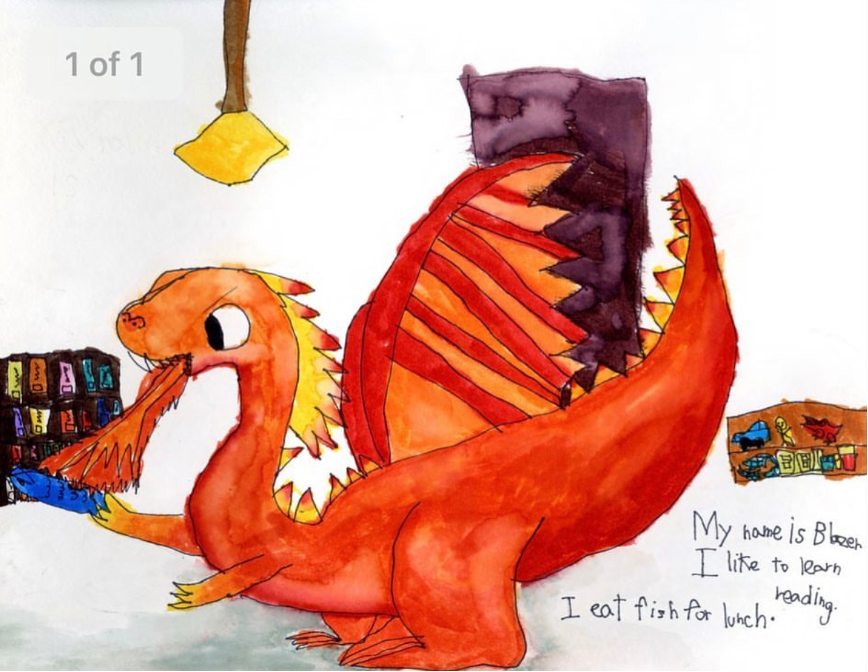 As one of the national winners in the art contest, Aaron won a dragon plushy for himself and Art World School, along with books and adopt a dragon kits for everyone in his art class at Art World School. He has been taking Fine Art Program art classes, the After School Program, One-on-one classes, and no school day camps at Art World School for a year. He has also participated in other art contests under the instruction of Art World School director Mimi Yan.
This has been an exciting year for Art World School, where more than 20 of teacher Mimi's students have won state and national art competitions. As Art World School's director and an art teacher, Mimi works closely with each student to ensure they do their best in each art contest they participate in. She is very dedicated to teach them new skills and give maximum feedback in each class, as well as guide them through the process of drawing and completing each artwork. She has 15 years of teaching experience and 10 years of instructing student winners in state, national, and international art competitions. She is currently teaching some group and one-on-one classes at Art World School, constantly training each Art World School teachers, and helping each Art World School student who wants to build strong art portfolios, apply for art schools for higher education, organizing school events and art shows, as well as helping students interested in art competitions.
Congratulations again to Aaron and Art World School, with a big thanks for Scholastic!