Art World School was invited to display student artwork at The Fourth Wall's First Friday art show for children's art in April 2023. This is The Fourth Wall's first time holding an art show for Portland's First Friday for children's art. Art World School students provided original artwork and prints for sale at The Fourth Wall, located at1445 SE Hawthorne Blvd, Portland, OR 97214.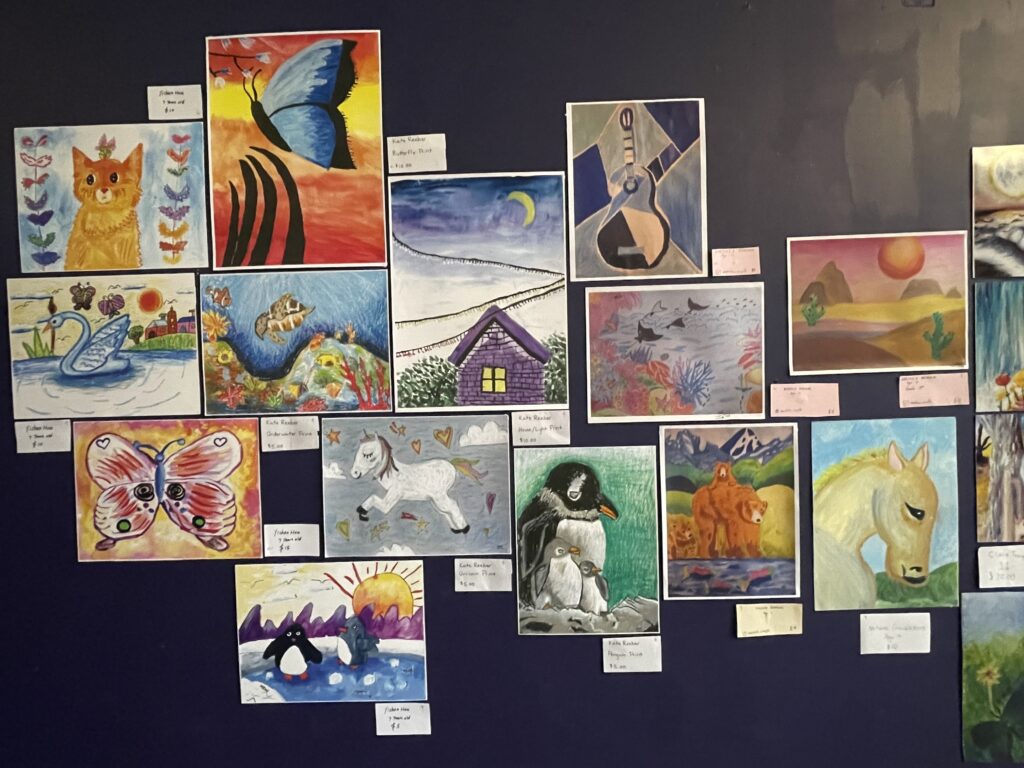 Students in Art World School's Fine Art Program, After School Program, Online Art Program, and No School day Camps were able to showcase the artworks they completed in classes and the skills they developed through instruction from Art World School instructors. They chose artwork for this show with Art World School director Mimi Yan from the portfolio of works they developed through taking classes at Art World School. They also learned through this event on how to make quality prints of their artwork and price their artwork for sale.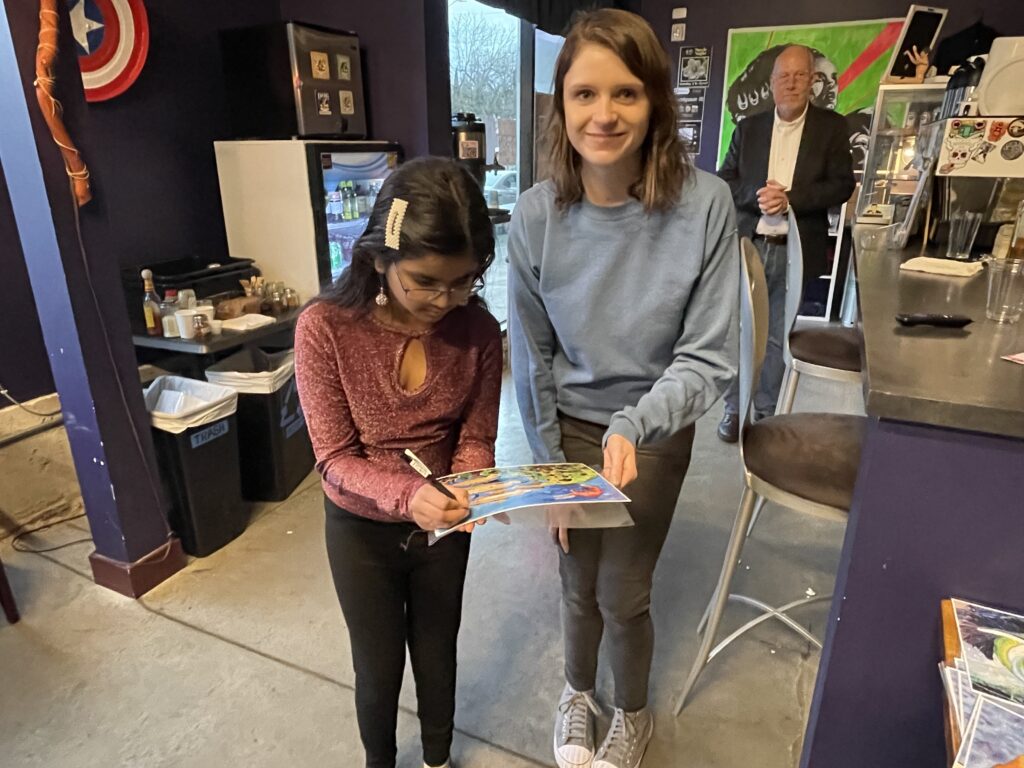 The Fourth Wall held an opening reception for the art show on Friday 4/7/23 from 5-9pm with live music performance from The School of Rock. Many Art World School's student artwork was sold and some customers even paid more than the listed price in support of the students' artwork. Art World School students who attended the reception signed prints of their artwork for customers who purchased their works. In support of children's art, the student's receive the full amount of the artwork's price and neither Art World School nor The Fourth Wall took any cut.
 Student artwork will remain at The Fourth Wall until 5/4/23 and available for purchase until then. Art World School Fine Art Class students are able to also learn through seeing each other's artworks and receiving feedback from viewers on their artwork. Art World School looks forward to organizing more events where students are given the opportunity to share their artwork with the community and develop more experience in showcasing their artwork, as well as marketing skills for selling their artwork for students who are interested in gaining experience in the area.