On September 25, 2022 from 3-5pm in the Mark Building of the Portland Art Museum, Art World School successfully held the school's annual student art show. Students from ages 4 -18 showcased their artworks completed at Art World School in the Beaverton and Portland Fine Art Program and After School Program drawing/painting classes. Artworks were completed in group and one-on-one fine art classes.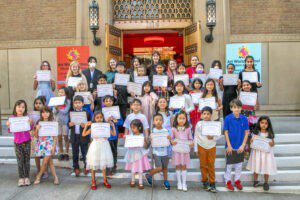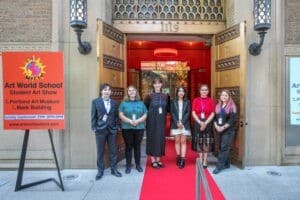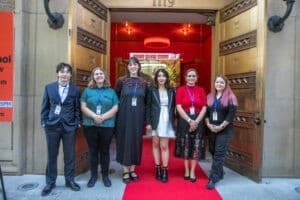 The art show was a formal event with student artworks all framed and professionally presented in gallery view to celebrate every student's personal growth and accomplishments through art classes at Art World School. Most students had taken art classes at Art World School at least once a week for months or years, to have created a portfolio of works that show their progress in the understanding of different mediums, techniques, and genres of art. The artworks range from still life, animal drawing, artist studies, perspective drawing, portraiture, to creative drawing and more. Art World School teachers aim to inspire students, teach them lifelong skills, and encourage them to create something new with what they learn at Art World School.
Art World School students were able to share their artworks completed using various mediums such as different types of pastels, watercolor, acrylic, oil painting, colored pencils, sketching pencils, charcoal and more. Their artworks show their learning of fundamental art concepts, color theory, and important techniques from Art World School. The artworks also show their ability to add creativity to their artwork with inspiration from Art World School teachers and the different material covered in each class through Art World School fine art classes in drawing and painting. They were able to share their works with visitors and the rest of the community. The show was open to the public and students were able to talk to visitors as well as answer questions about their works.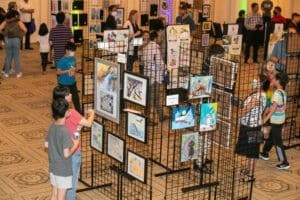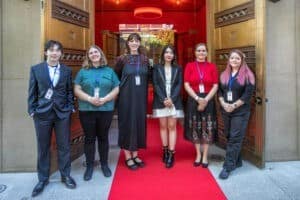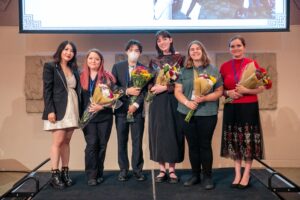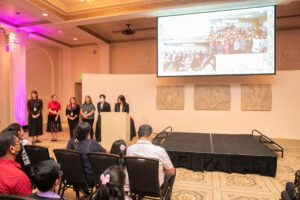 Many students showcased their award winning artworks from state, national and international art competitions. All participating students received a certificate of participation signed by Art World School's director Mimi Yan as well as the chief curator of the Portland Art Museum Brian Ferriso. Students were presented the certificate in an official ceremony with Art World School teachers and parents.
Art World School will continue to hold annual art shows as well as other exciting events for all students to give them fun and interesting opportunities with their art. Throughout the years, Art World School has not only held different art shows for students, but also live drawing performances and other art related events, as well as special event classes for students to enjoy and learn about more types of art.
Art World School looks forward to another wonderful school year with an emphasis on small class sizes, student centered teaching with personal attention given to each student, an effective curriculum, and flexible as well as different class options to suit every student in the Portland and Beaverton Fine Art Program, After School Program, Online Class Program, and more!